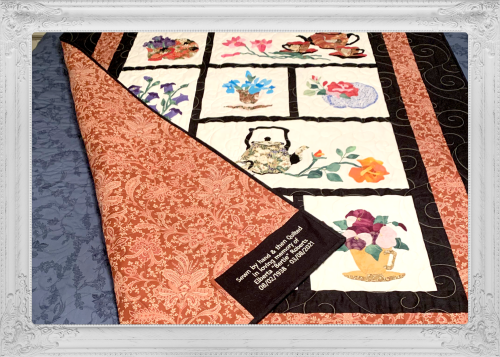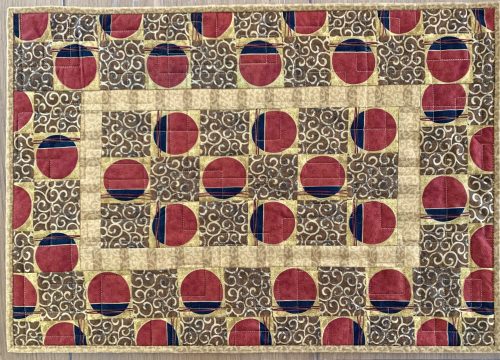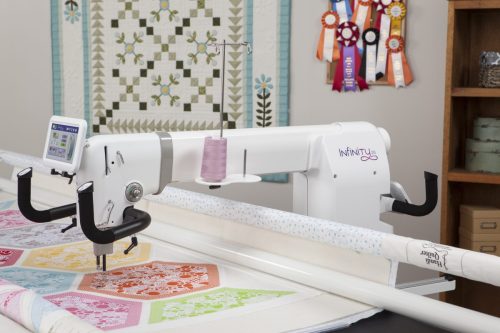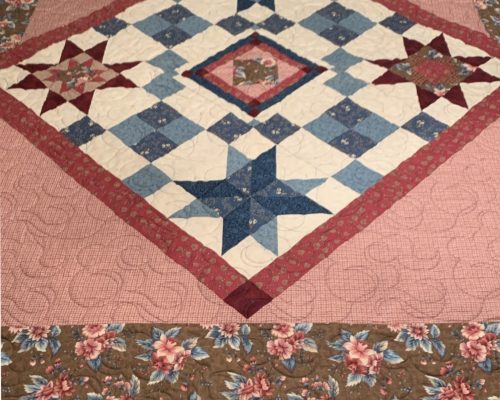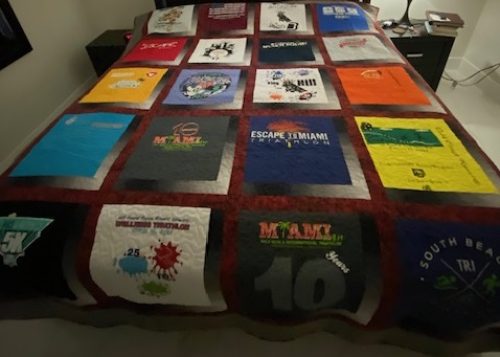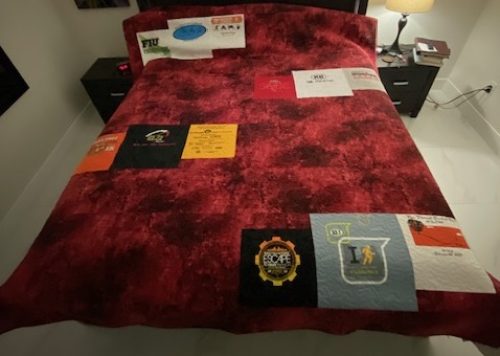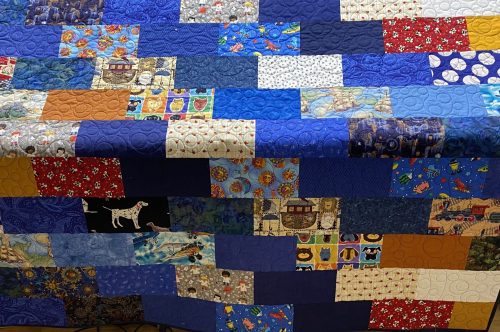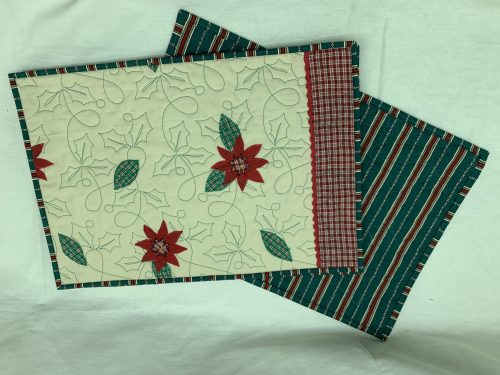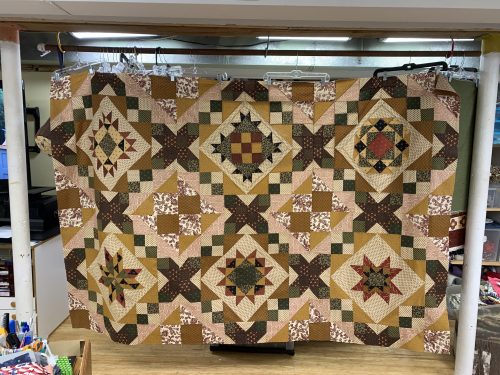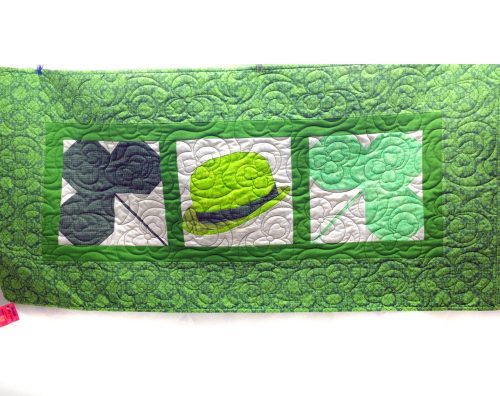 We have access to many, edge-to-edge pattern designs. If you have a specific theme or custom quilting idea for your quilt you can e-mail us and we will come back to you with pattern suggestions. We now offer custom quilting with specific block designs and separate border patterns. The options are endless and if you have trouble selecting your quilting patterns we would be happy to help with those selections.
How does it work?
You send us your completed quilt top along with your quilt backing and batting (batting and backing must be larger than quilt top on all sides). Or you can order batting on our order form.
Submit an Order Form. The form will calculate the cost based on the specifics of your project and on our pricing. You can learn more about our pricing on our Longarm Quilting Pricing page. The choice of edge to edge patterns can be found on our Longarm Quilting Patterns pages, or we can choose quilting patterns for you.
Once we review your submitted form, we will be in touch to finalize specifics and offer final quote.
We'll put all our experience, tools and craftsmanship to work so we create a beautiful, durable, and well-finished quilt for you.